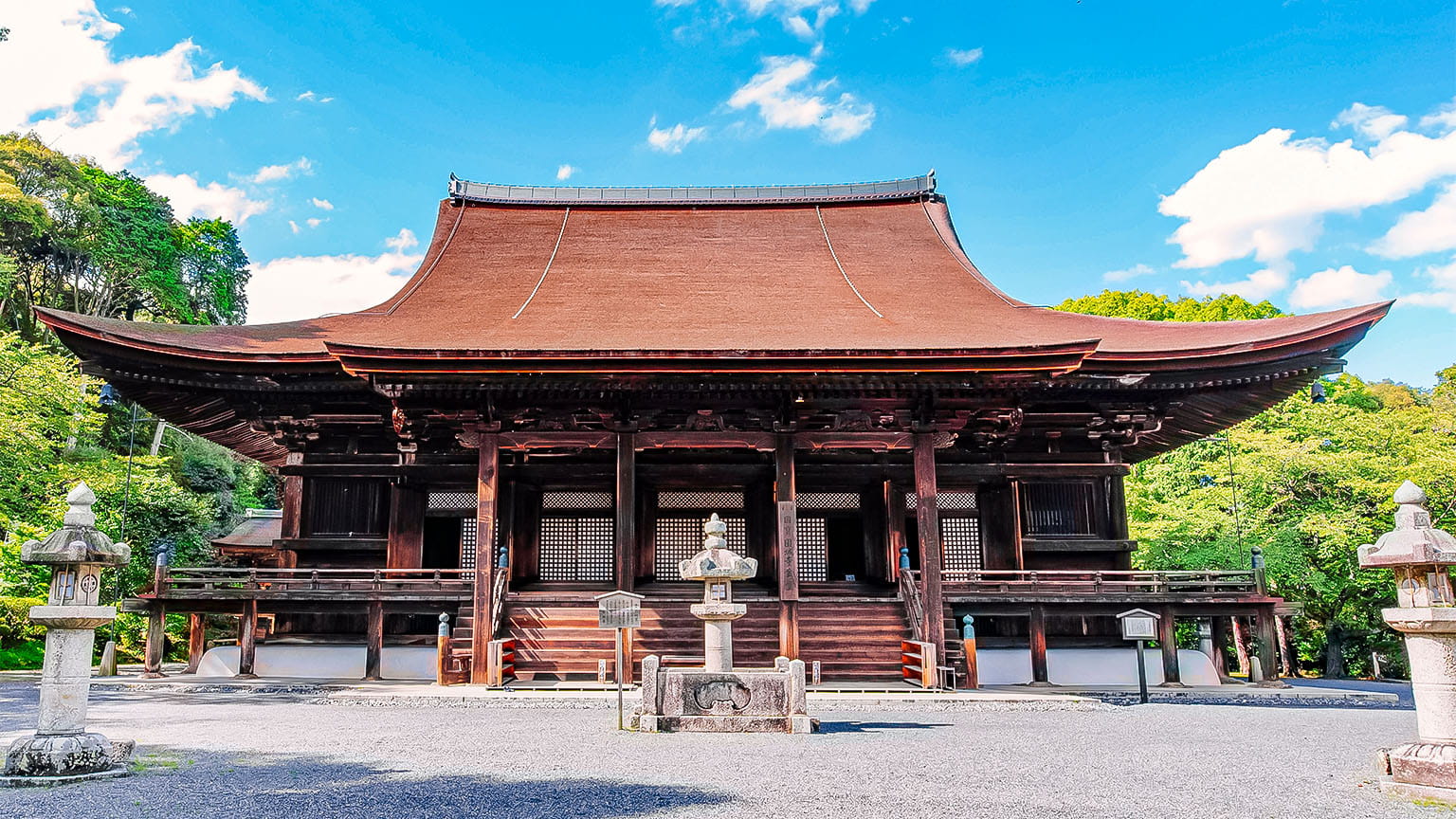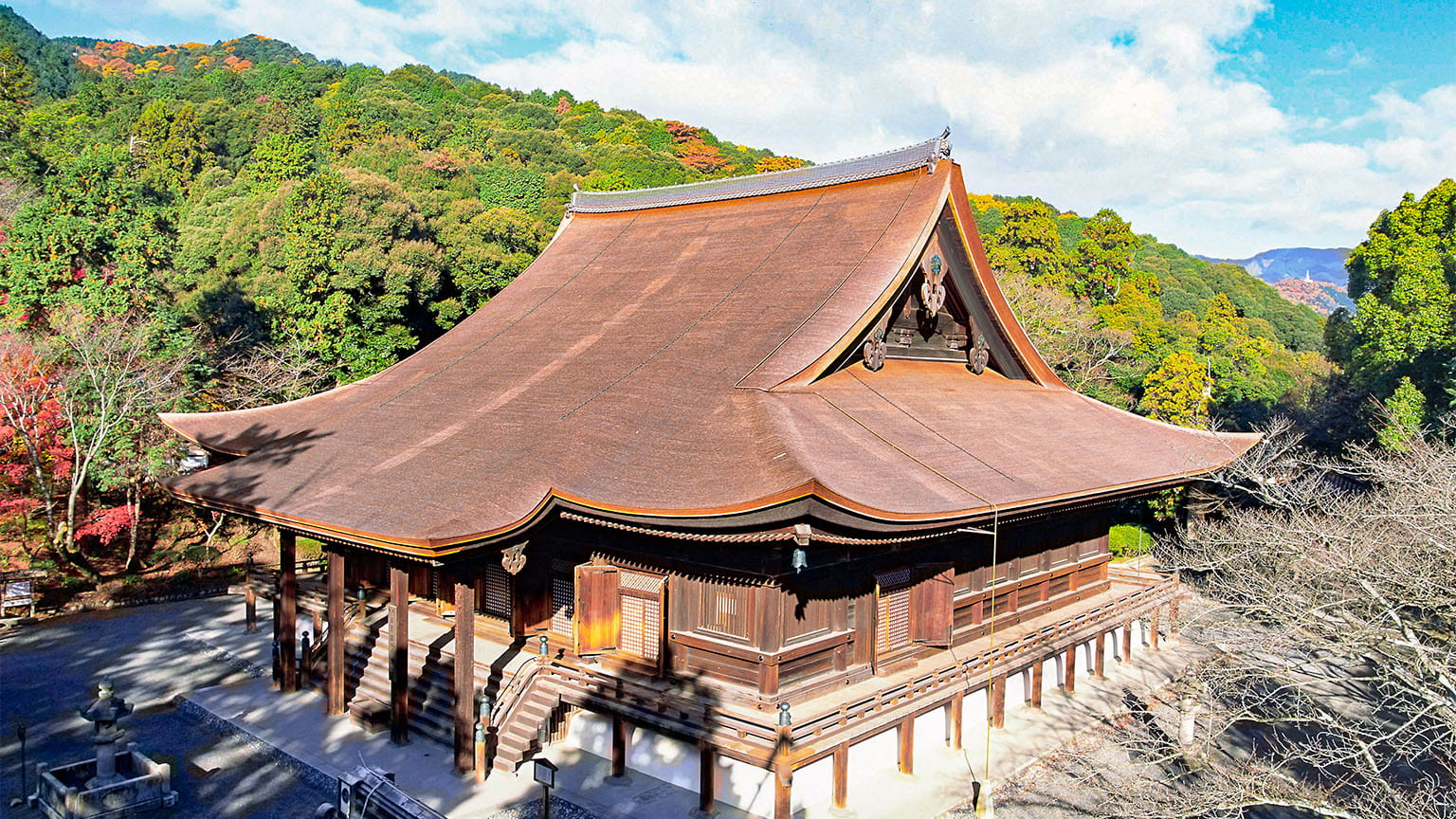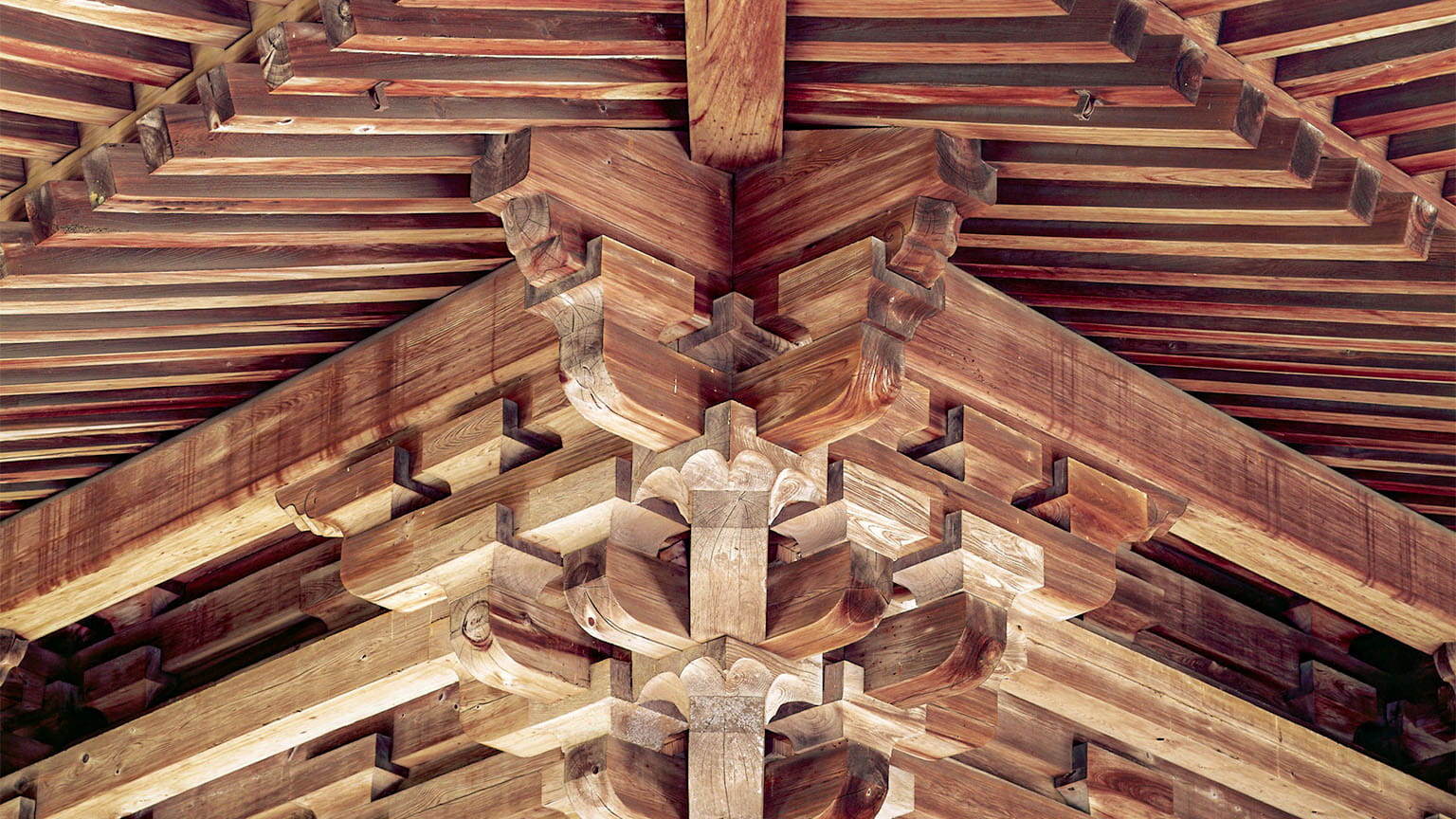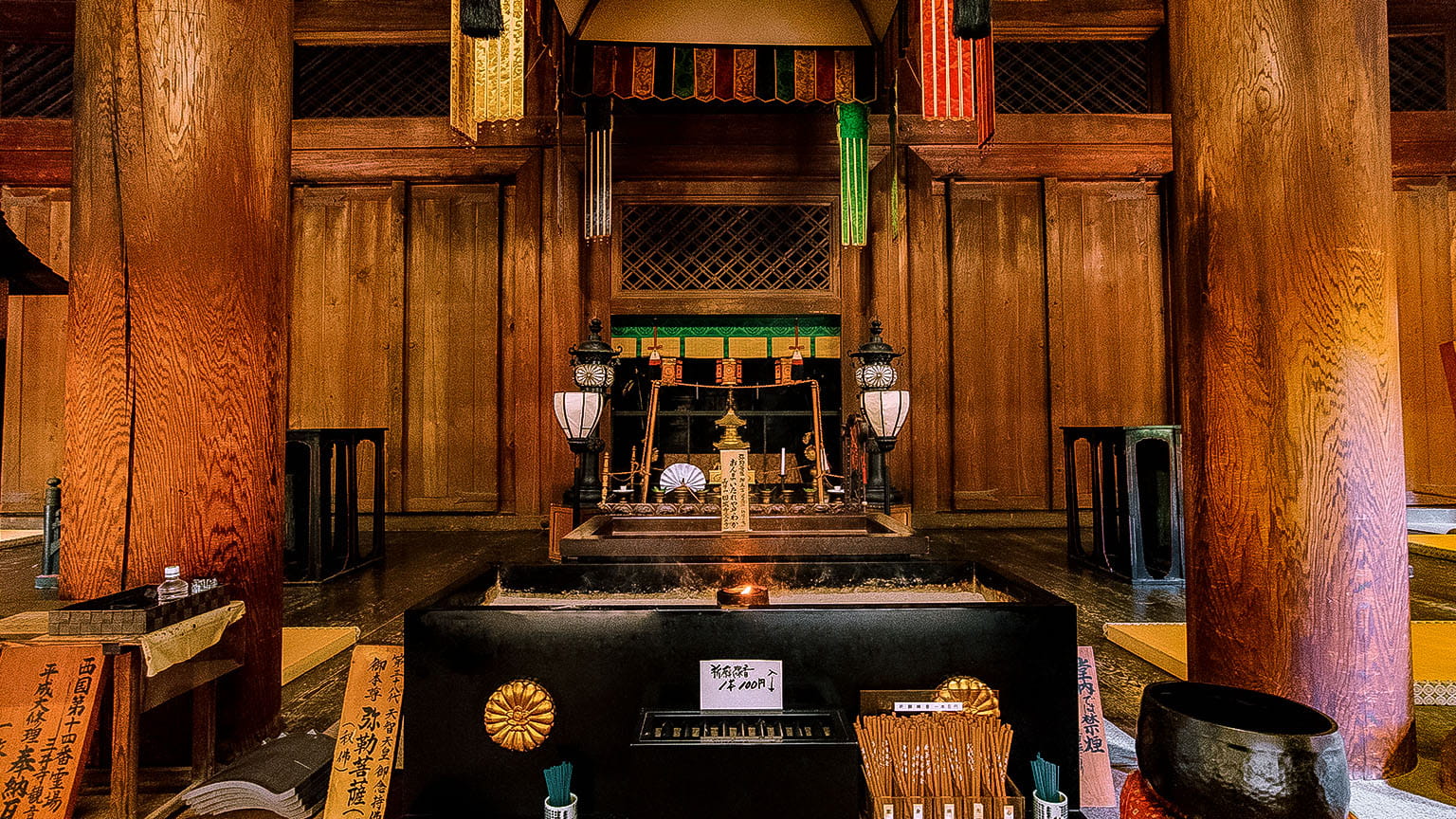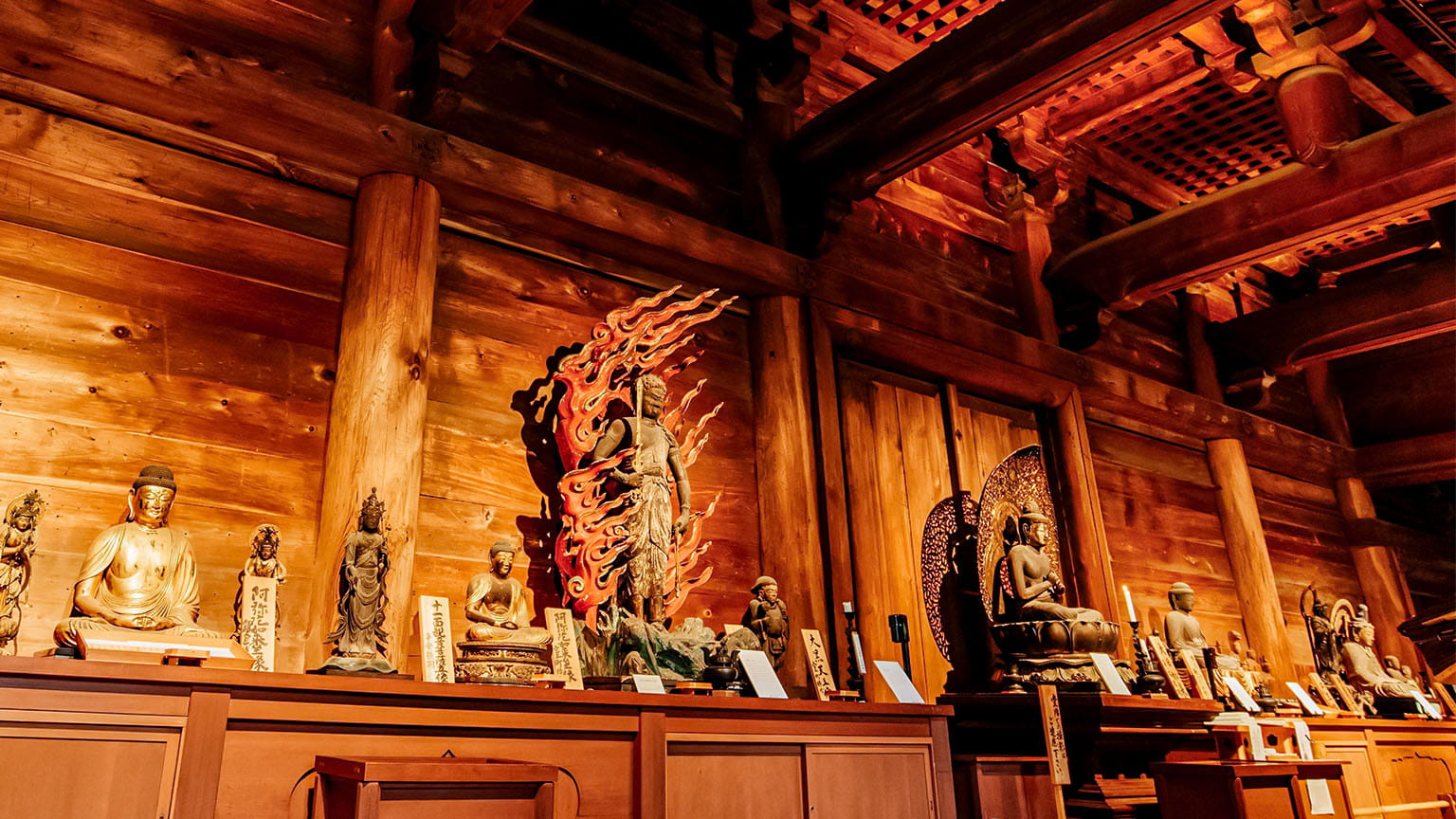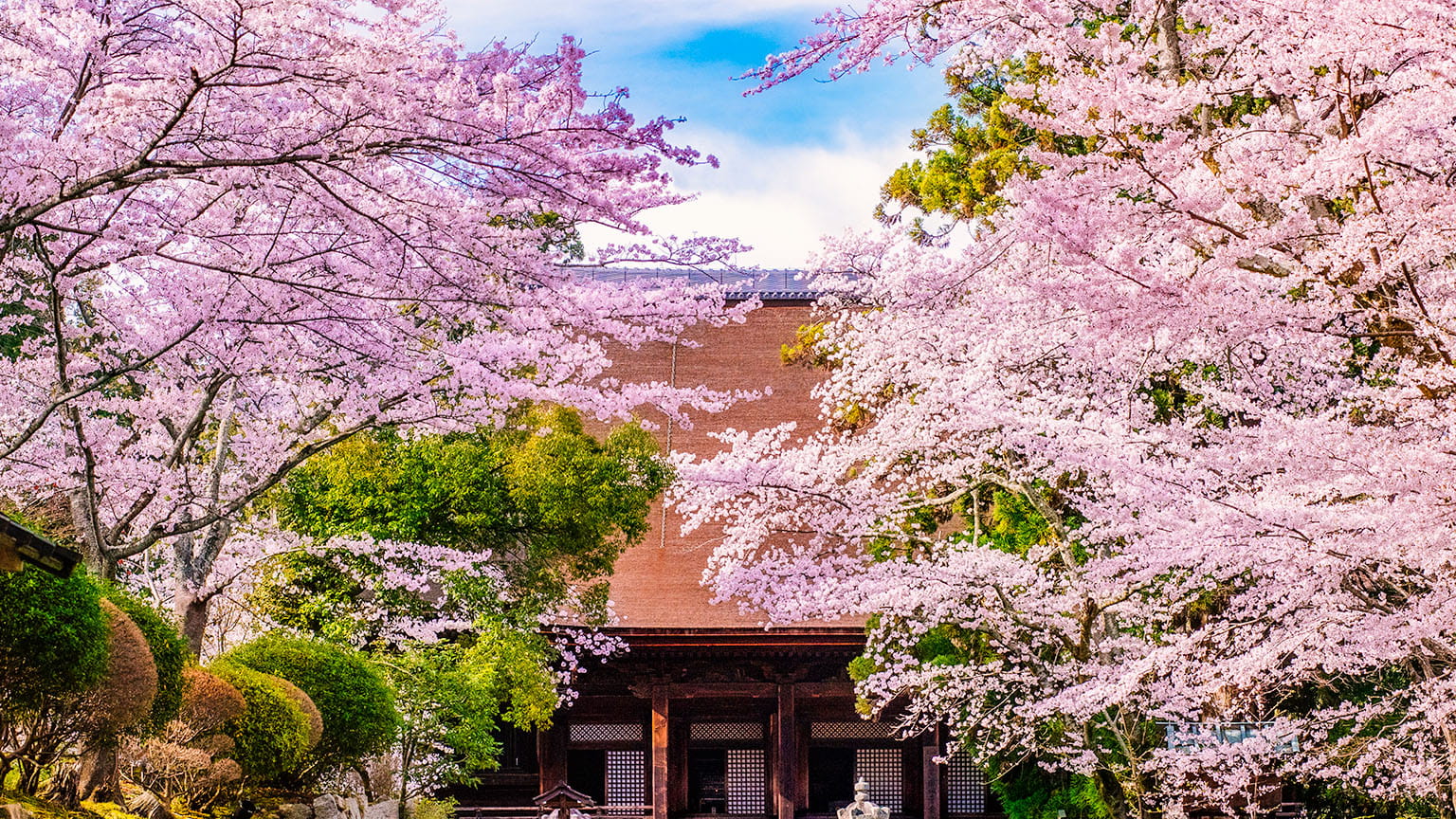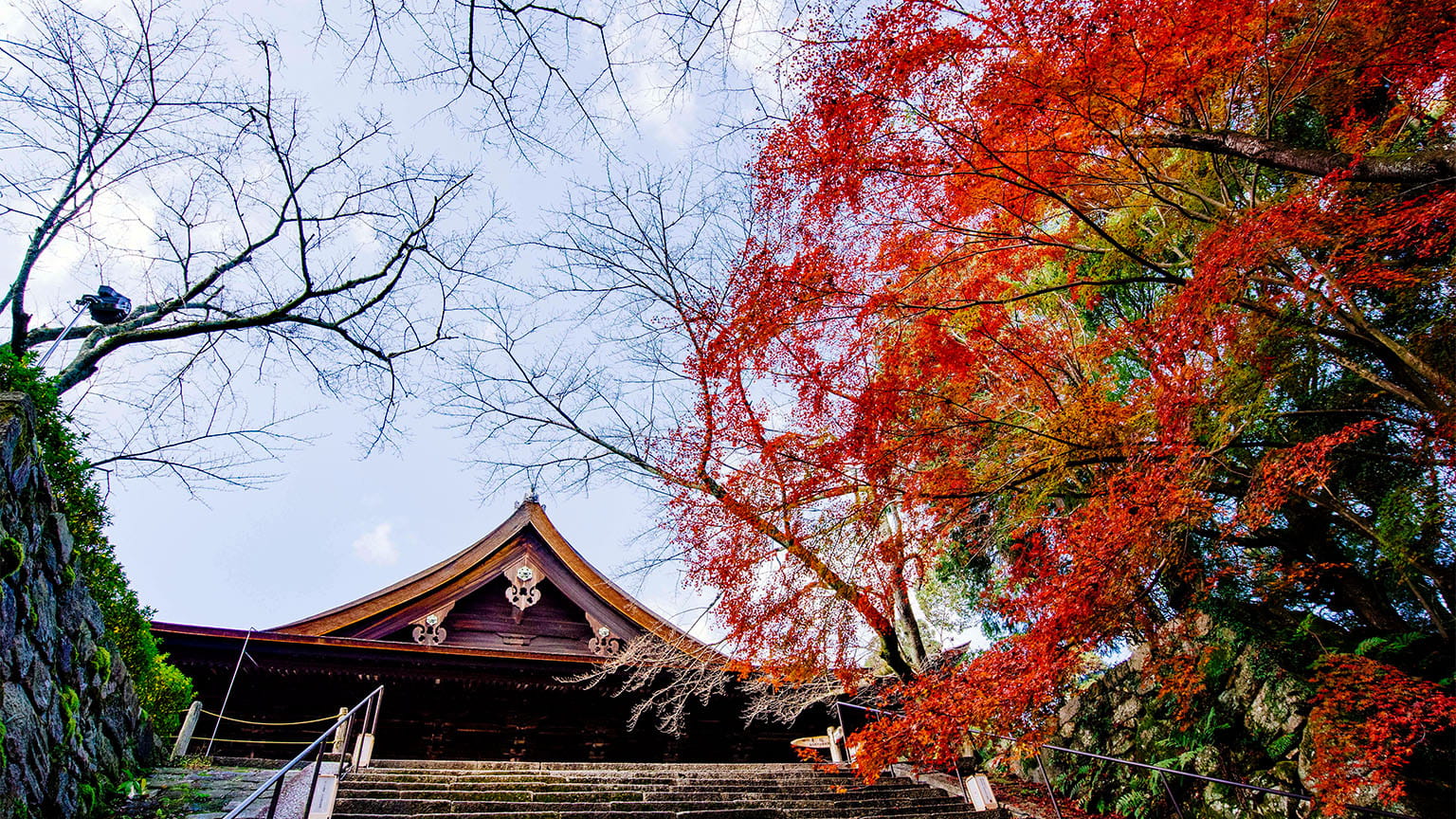 The Kondo is the Main Hall of Miidera, the head temple of the Tendaijimon sect of Buddhism. Originally built in the seventh century as a temple connected with Emperor Tenji (626-671), Miidera has been written into the annals of history for over 1,300 years, experiencing several violent disputes related to religious persecution, as well as seeing its buildings repeatedly succumb to fire and rise again from the ashes.
The current hall was rebuilt in 1599 by Toyotomi Hideyoshi's legal wife, Kita no Mandokoro. It is renowned for its design and is seen as an important representative of Momoyama period (1573–1600) architecture. The dignified presence of the whole is given life and character by the unexpectedly light and beautiful cypress bark roofing.
The interior of the hall is divided into three spaces, chambers known as the gejin (outer sanctum), naijin (inner sanctum), and kojin (apse). The principal image is a statue of Maitreya enshrined in the center of the inner sanctum, a chamber constructed in a traditional style typical to Tendai esoteric Buddhist temples, with unique characteristics that include an earthen floor set one step lower without a floor board. The statue is kept hidden from public view.
−

Momoyama Period
(4th year of Keichō Era, 1599)